Main Content
Never miss your revenue targets again…
SaaS marketing doesn't have to be complicated.
Introducing...
growth sprints for SaaS companies
. A simple 4-part methodology for driving more traffic, leads, and revenue:
1. Revenue-Focused Content
Too many content efforts are derailed by well-meaning marketers toiling away in SEO tools. Here, we leave the keyword tools behind and use a new "3S" strategy (sales, success and support) to create content that directly impacts revenue pipeline.
2. Demand-Focused Content
If you're looking to create demand (in addition to capturing it), this is the secret weapon you've been looking for. Build massive brand awareness, attributable customer generation and a talent pipeline waiting for positions to open up.
3. Product & Content Led SEO
Most SaaS companies are well versed in content-led SEO. However, there is often a massive untapped potential in using the product (and product data) to lead SEO efforts.
4. Authority Building
Digital PR and link building is extremely difficult to outsource as a SaaS company. With a proven playbook, we'll create a content strategy focused on content distribution and relationships with your customers' true sources of influence.
This process get's BIG results for our clients:
SEO Sprint: SaaS company added a HALF-MILLION users after a year of failed content efforts:

SEO Sprint: SaaS company added 50,000 new users in six months: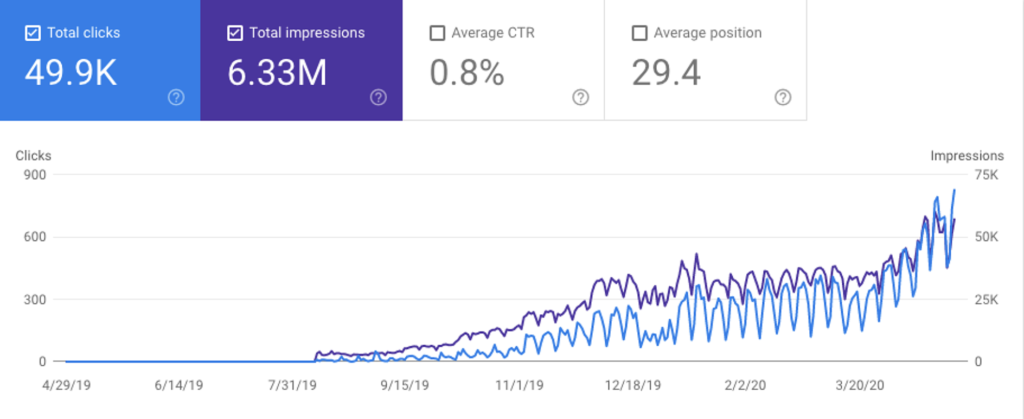 Demand-Focused Content Sprint: Company added 9M+ LinkedIn impressions and grew attributable pipeline +223%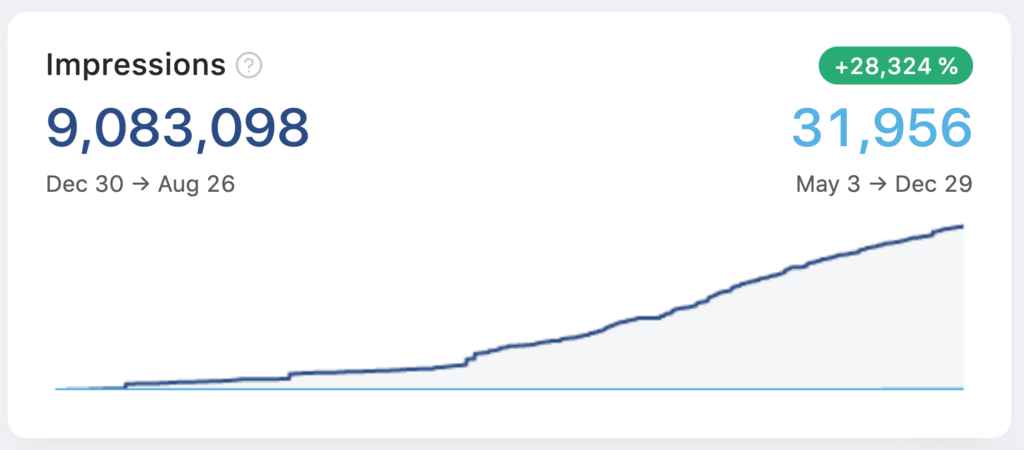 Authority Building Sprint: SaaS company went from 0 → 518+ referring domains (with ZERO outreach):
SaaS company added $134K in MONTHLY traffic value:

Revenue-Focused Content Sprint: After historically flat performance, this SaaS client 4Xed traffic and increased MQLs by 2,750%:

When a company I own needs SEO help, Brendan Hufford is who I turn to. His work is stellar, it's always delivered on time, and always fully explained, so I know how to implement it. I've hired him before, and I'll hire him again." Paul Jarvis, Co-Founder of Fathom Analytics
When it comes to SEO, I trust Brendan. Dave Gerhardt - Founder/CMO
When it came to bringing on SEO support for AngelList, Brendan was the obvious choice. Matthew Speiser, Content - AngelList Venture
I trust Brendan with my life. Bridget Poetker, Director of Content & Brand - Postal.io
Delightful to work with! We so enjoyed having Brendan as an extension of our marketing team during our SEO audit and further consulting! He was able to train up our content team on the latest best practices and allowed us to find opportunities that we may have missed otherwise. His work even helped shape our OKRs the following quarter! I'd recommend Brendan to any marketing team looking for a way to 'get back on the SEO wagon' and wanting a fantastic, personable professional to work alongside with! Jamie Bell, Director of Marketing - Flywheel
Who is behind Growth Sprints?
Hey, my name is Brendan!
Getting results via my 4-part SaaS growth framework is what I do.
Having led and scaled growth teams at two agencies, most of the clients I worked with didn't want (or need) a 6-12 month marketing engagements. I knew there was a better way, so I created this service.
My best clients could be incredibly successful if only they just had a little help guiding them along the path of making sure they had a strong website and were perfectly positioned to rank in Google.
It's why so many of them double, or even triple leads and MQLs after working together.
Sound like you? Book a free analysis ...