We'll show you the 4-part framework for more traffic, leads and sales.
---
When it comes to SEO, I trust Brendan.

Dave Gerhardt, Founder and CMO
---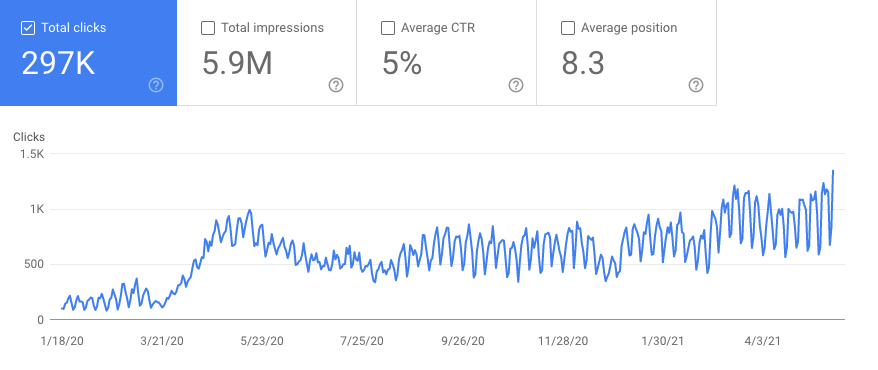 Still not sure if Growth Sprints is right for you? 👆 This SaaS published a single article that changed their business.
What would an extra 297,000 visitors (from ONE article) mean for your business?
Frequently Asked Questions
WHAT IS A "GROWTH SPRINT" EXACTLY?
A sprint is a focused, condensed effort to tackle each major pillar of our SaaS marketing framework. Instead of taking months to complete a task like keyword research, or some monolithic technical audit (like you may be used to with other agencies) we 'sprint' out the work within 8-12 weeks.
THERE'S NO RECURRING WORK?
Correct, each sprint is completed as a standalone service. However, almost all of our clients hire us for multiple sprints throughout the year. For example, the content-related sprints are sometimes completed 2 – 3 times per year to ensure enough content is being created.
HOW DOES PRICING WORK?
We charge a flat fee. Regardless of the size and age of your website, we believe in our framework's ability to dramatically increase your revenue.