Your first marketing hire rarely becomes your VP of marketing.
Your first marketing hire is even more rarely the one who takes you from zero to $45 ARR.
Your first marketing hire is even MORE rarely able to do that in four years.
Then, consider you have a non-traditional product, like CaaS (creative as a service).
And that's exactly what we're going to dive into today.
If you're marketing a non-traditional product, or want to be the marketer that starts and scales a company, you'll want to read this.
I sat down with Amrita Mathur (former VP of Marketing at Superside – now VP of Marketing at Clickup) to get a behind-the-scenes look at how Superside gets customers, plus how they grew to $45 ARR in just four years.
I can't wait for you to apply these insights to your own company.
What you'll read here are words. Some Amrita's. Some mine.
— Brendan
Below, we'll explore:
The exact weekly, bi-weekly, monthly, quarterly and annual meeting process Superside follows
How Superside wins cross-functionally with "Tiger Teams"
A huge hiring mistake Superside made attempting to blitz-scale
Why innovation in pricing is a major lever to pull for marketers
Hot take: Why channel-offer fit is the only thing that matters + the 4 that are working for them right now
1. How far out do you plan your marketing in detail, and how has that evolved over the years?
In the four years Amrita was at Superside, it didn't change much.
They try to plan for a full year, with big themes (big rocks) and experiments, but limit to 3-4 big things per year.
Which is hard. There's always something pressing or something that feels like it needs to be done today.
In a working session, Amrita encourages the team to think about things as a "big umbrella campaign," a campaign that ties together all the narratives and tentpole activities.
Example:
While they are a subscription business, usage is how Superside gets paid.
The more value their customers get, the more value Superside gets.
They know their customers use them more when every marketer on the team is bought in, so they make sure they target every level of marketer within their ideal customer's company.
In their marketing, they can't neglect the CMO in exactly the same way they can't neglect the junior team member.
That increases usage, which increases revenue.
---
2. Do you use OKRs (e.g. objectives, key results, 70% goals, etc.) in some form?
OKRs are purely a byproduct of alignment with product, sales and customer success.
Interesting: Superside leadership does a pre-quarterly OKR meeting to see what every team has been working on, what's working, new ideas and new ways to support each other.
Example:
Product mentions there's a huge new UI revamp coming soon.
That could be used by marketing to drive business with churned customers and win new business that's gone stale.
---
3. For marketing strategy, who comes to these meetings, who runs the meeting, and how often do you meet?
Superside has a great async culture and is also fully remote.
Here's the meetings breakdown (4 levels):
1. Weekly → Amrita + 5 functional directors (marketing leadership)
2. Bi-weekly → open forum to talk about current events / fires
2. Bi-weekly (alternating) → OKR review
3. Monthly → EOM meeting with every person on the marketing team
Mostly retrospective (70/30 with forward-looking)
What went well, what didn't, what did we learn, what are opportunities
Currently they go through every function
People care about their stuff and adjacent stuff, but zone out when it's not relevant.
Amrita notes that this meeting was intense and can be a struggle to keep attention, so she looked at how to reimagine it.
It's extremely valuable for leadership, especially in an async remote structure, to have everybody in one place at the same time once per month (even if it isn't super valuable for every IC that attends).
4. Quarterly/Annually
H1/H2 meetings are limited to marketing leadership (core 6) + others who have specific insights (AEs, Product).
Sometimes, though, it's not clear what they should/shouldn't talk about.
Ex: 4 P's of marketing → do we have control over all these? At Superside, they do, but most marketing orgs focus mainly on promotion.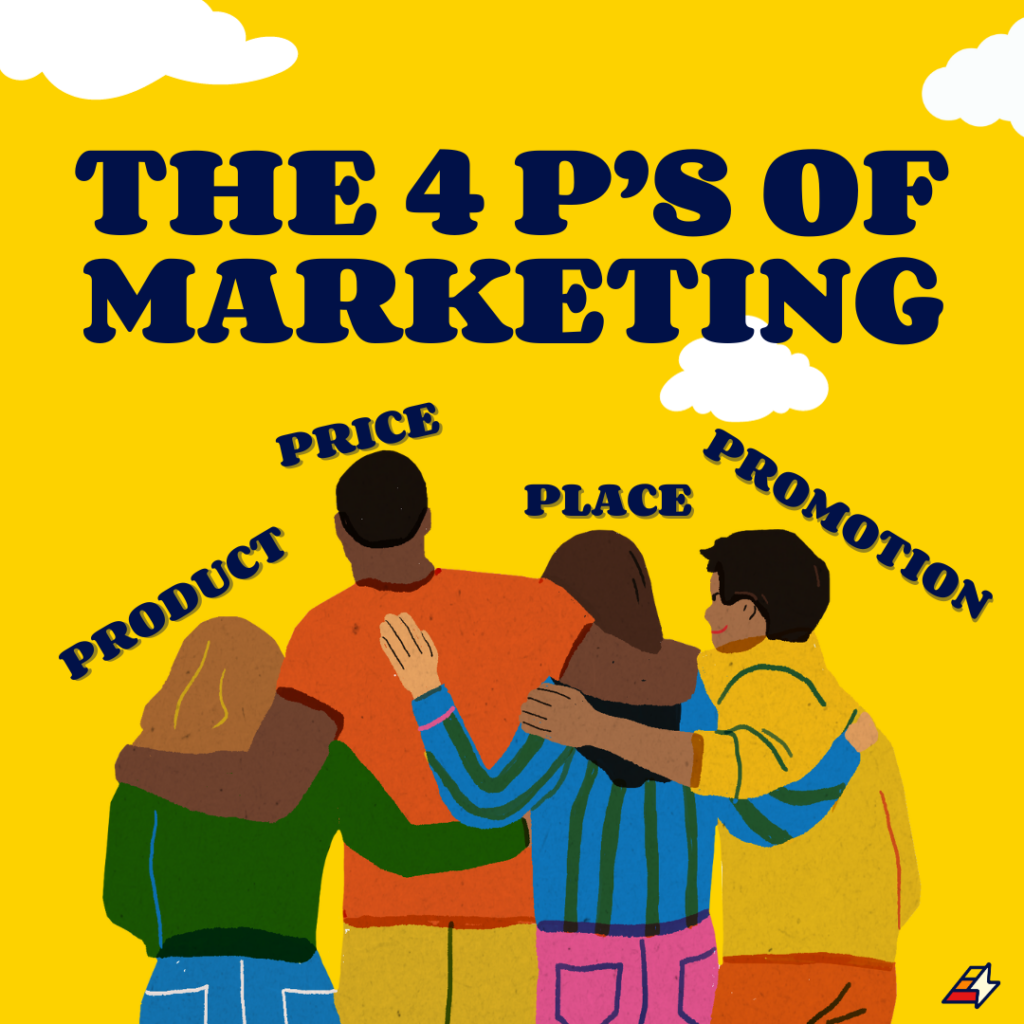 And that's because the 4P's (and other topics) can be too big a beast to talk about. What if other people think it's a ruse to run away from other issues?
Ex: Sales might wonder: are we talking about pricing because pipeline is down?
A must-know in strategy meetings: what is off the table and what is on it? Where are we going 2-3 years from now? Are we aligned enough to even have this conversation?
Superside's Tiger Teams
Superside also has "Tiger Teams" → kept small and need to know, cross-functional on a specific problem or project
A Tiger Team:
May be ongoing: they have one around win rates (they'll never not care about this)
May be time bound: Review NPS qual/quant data that you can't necessarily review within a quarter (or acted upon within that quarter)
---
4. How many marketers did you have? How did that team change over time?
Amrita started at Superside pre-product.
She was marketer #1 and VP of Marketing, including all 4 Ps. 😂
September 2019 – product launched and made $4M by EOY.
Then, they hired a ragtag team of scrappy generalists (and remained so for quite some time).
The year they hit $30M, they were 5 people
VP – Amrita
Head of content
Head of performance
Designer – animation
Designer – illustrator
Plus, Superside (they use their own platform) and freelance help
2022 – It's time to blitz-scale!
They hired a Director of Demand Gen, a creative director and scaled to 8 or 9 people on the marketing team.
Their thinking at the time was if they hired a LOT, it would equal more experiments and more learning.
So they hired a ton really fast.
Amrita wasn't even in the final interview for lots of the roles.
In retrospect, this was a huge mistake because they didn't preserve culture.
At one point, they were up to 30 marketers/creatives and 24 BDRs.
Then in March/April (2023), they downsized.
Currently they are under 20 marketers and creatives now and still have 24 BDRs with a strong (and growing) ABM motion.
---
5. Do you structure your team around channels, products, user types, user journey, outcomes, or something in between? Has this changed over the years?
Amrita structured her team by areas of expertise:
Growth team → scaled marketing (performance and search), native, influence, and PLG experiments with product
Demand gen team → lifecycle, BDR, ABM
Content team → Chosen to split into 2 teams

TOFU brand awareness / affinity lead gen
MOFU/BOFU ("convince and convert team")

Creative team → visual, script-writing, copy
---
6. What's your primary tool for tracking tasks and campaigns? And for production?
Superside uses Asana, but they also have a marketing ops function that organizes everything across the team, including campaign calendaring and coordination.
Natalie from Navattic (a former Chief of Staff, herself) has also championed this skill set for a successful marketing team.
Related: How Navattic grew +100% YoY (with one marketer)
---
7. Is there something unique or philosophically core to how the marketing team and leaders think about acquiring customers?
There are 3 core parts to Amrita's work at Superside:
1. Remain opportunistic across all of their channels
They have to acknowledge this is best for marketing, but also drives their employees bonkers. (Alternative idea: Podia's "Modular Marketing")
Example:
They heard on two win-loss calls that if they can connect Superside to the larger pain point of reducing CAC, that'd be amazing.
So they immediately created that content without a second thought.
2. Pricing as a lever
Pricing can shape product strategy as a forcing function for certain conversations to happen.
Example:
What new services can they add?
Which of their 3 pricing plans does it go in?
Which buyer persona needs that?
Historically, they've changed pricing every 6 months → frustrating for support and success, but allowed us to capture a LOT more value.
Amrita cites pricing innovation was a major reason they scaled to $45 in 4 years.
3. Stay open to knowing how their ICP is changing
In mid-2021, they brought on a ton of new customers
They ran an LTV analysis of different segments → found small enterprise (1k-5k employees) is the best for them (high usage, long engagements).
That was a departure from what they thought previously.
They then re-ran the analysis and conducted new JTBD interviews.
---
8. What were the best performing channels for you? Did that change over time?
The most truthful answer is not that it's not the channels.
It's the offers.

What is the hook and the offer that's grabbing people?
The channels depend on the offer.
Specifically, channel-offer fit.
4 channel-offer flywheels that work for Superside:
Amazing direct-response on Instagram w/ skit-style ads

PLG vs. classic demo funnel (found latter is better for them)

Longform content housed on their site, distributed through social
Search-specific content that gets their audience in the ecosystem
Quiz around their video offer (1,100 took the quiz & 20 booked a demo) → Not a great percentage, but they were great companies that booked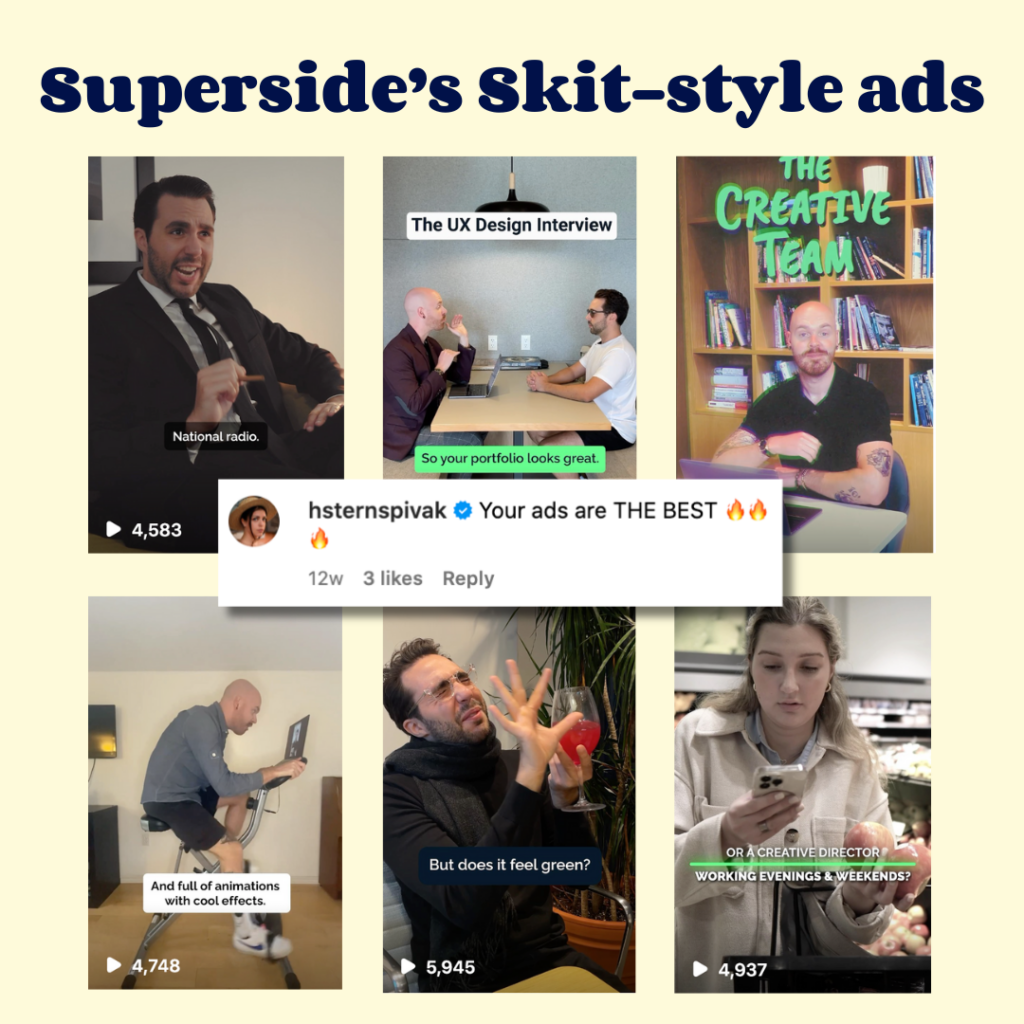 Note: Not every offer works. One offer Superside posted on IG really irked a part of the design community and they caught heat for it. Not everything is a winner.
How to use this info:
1. Send a DM to your teammate: "Liz — I read about how Amrita from Superside scaled their revenue from zero to $45M ARR. I thought there's X things in there that might really help our team. Mind if I send them over?" Then send her this link.
2. Meeting with your boss: "If we're thinking about growing the team, I just got a behind-the-scenes look at the mistakes Superside made when scaling. Think we can use that so we don't repeat those mistakes? If so, this might be worth bookmarking.
3. Linkedin Post: Why every B2B company should be using the channel-offer strategy (make sure you connect with & tag Amrita!)
Thanks for reading!
This is the fourth of a long series.
If you have a tip or feedback, I'd love to hear it.